46 years of creation off the beaten path
Zeuhl Wortz Kosmik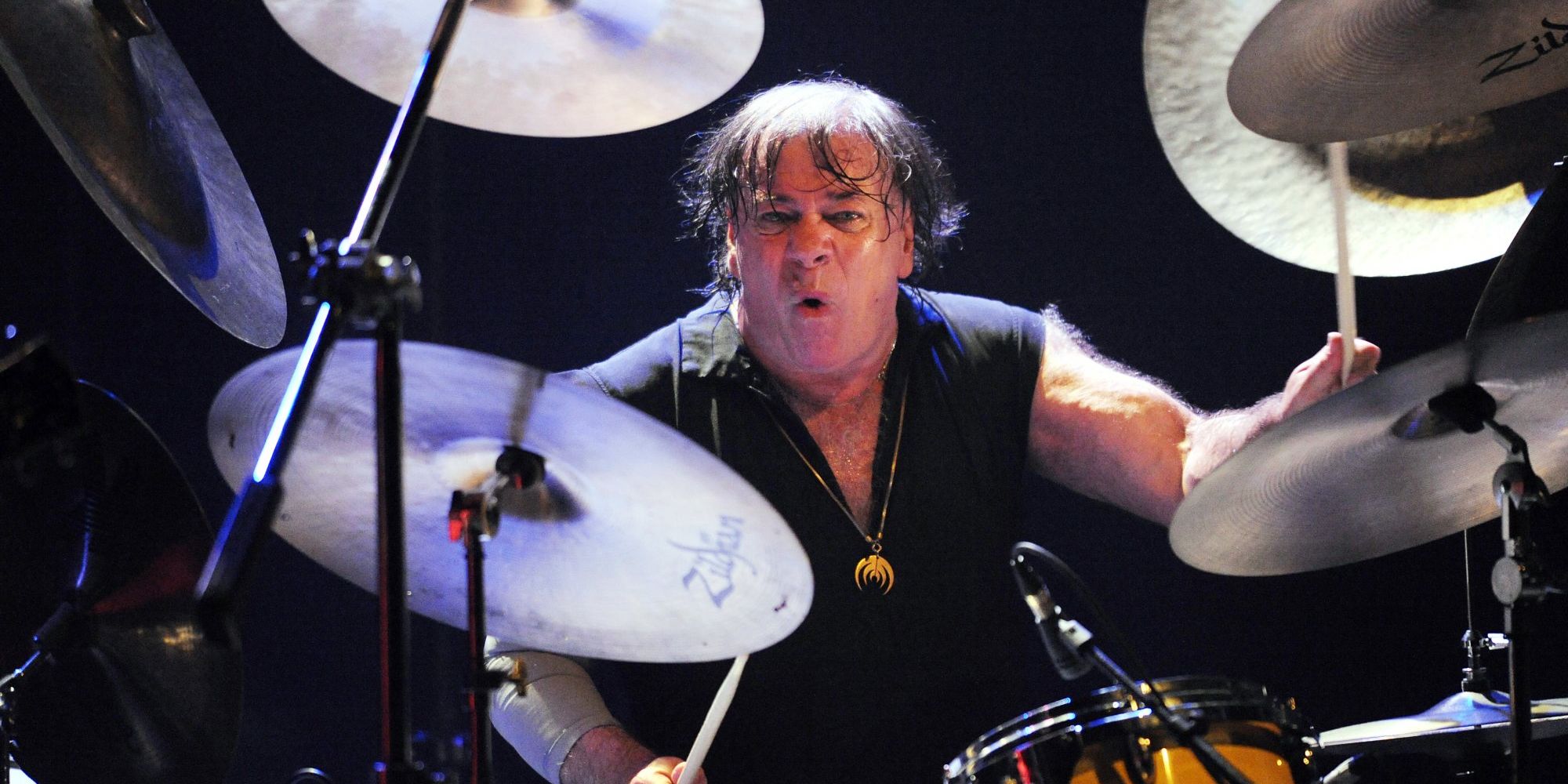 It was in 1970 that the explosive compound of a cavernous bass and a hammering beat erupted from our record players, as an otherworldly voice chanted in a mysterious language, the sound swelling with incandescent guitar riffs and the full force of a brass section. Thus began a first, double album, quite simply entitled Magma.
Its strangeness and creative force meant that Magma would never appeal to everyone but the Parisian group's landmark debut immediately guaranteed them a place in music history. Hailing from such diverse musical backgrounds as jazz, classical, blues, rock and pop, the eight founding musicians had all the talent required to bring this unique and visionary music to life. The band has since gone through an almost constant stream of personnel changes, but the alumni list looks like a who's who of top caliber French musicians. So common was it for musicians to subsequently launch their careers as sidemen or soloists that people sometimes refer to the Magma school of music
In 1973, Magma gained international recognition with Mekanïk Destruktïẁ Kommandöh. Produced by eccentric impresario, Giorgio Gomelsky, this extended suite of devastating power dropped yet another musical bombshell. The brass was toned down to give the choir, driven by an implacable rhythm, pride of place; this was the first album to feature the voice of Stella Vander.
Between 1974 and 1979 the group experienced its most intense period of work, both in the studio and on stage: Ẁurdah Ïtah, a quartet which provided the score for the film Tristan et Iseult; Köhntarkösz, an album dominated by its somber and majestic title piece. Üdü Ẁüdü was the culmination of the perfect symbiosis between Christian Vander and Jannik Top, including the legendary De Futura. Attahk, with cover design by Swiss surrealist painter H.R. Giger brought this cycle to a close, along with the magnificent live recording of the 1975 concert, Magma Live. After taking time out to focus on various related projects (Christian Vander Trio, Offering, Les Voix de Magma) and to build the "live" archive (Konzert Zünd, a definitive box set of 12 CDs released in Christmas 2015), Magma returned in 1985 with Merci.
The music of MAGMA is eternal
Since 1996 MAGMA has returned to the stage with a group of talented young musicians, playing the mythic works of the 70s repertoire, as well as new material, to an audience mainly comprised of young people.
Between 2005 and 2015 were released 5 albums :
« K.A ». The hypnotic tension, the explosive climaxes, the fantastic pyrotechnic drumming, the massive and intricate vocal arrangements, the gut-wrenching bass lines and the classical pomposity fused with almost jungle-strength R n' B – all the hallmarks of Christian Vander's special genius are found here intact.
« Emëhntëhtt-Ré». Initiated in 1975, its composition beholds its whole fulfillment after more than three decades. It is the testimony of an unwaveringly timeless inspiration, of which the expectant present asserts itself beyond history.
« Félicité Thösz ». Already aired in concert and well-attended by legions of the band's fans, is a formidable mix of all the sonic colours which has made this cult band absolutely uncategorizable!
To celebrate Magma's 45th anniversary, the drummer has produced a radically new version of his composition "Rïah Sahïltaahk" which is being brought out independently of the original album's re-release. Also new, in January 2015, was the release of Shlag Tanz, a score that strides like a metal symphony!
Clearly Magma is one of the most influential of all French bands. They have left a legacy of music that defies any of the standard and convenient classifications of rock, operating instead in a realm of their own creation. It waits to be discovered by new converts, and continually by older fans alike.